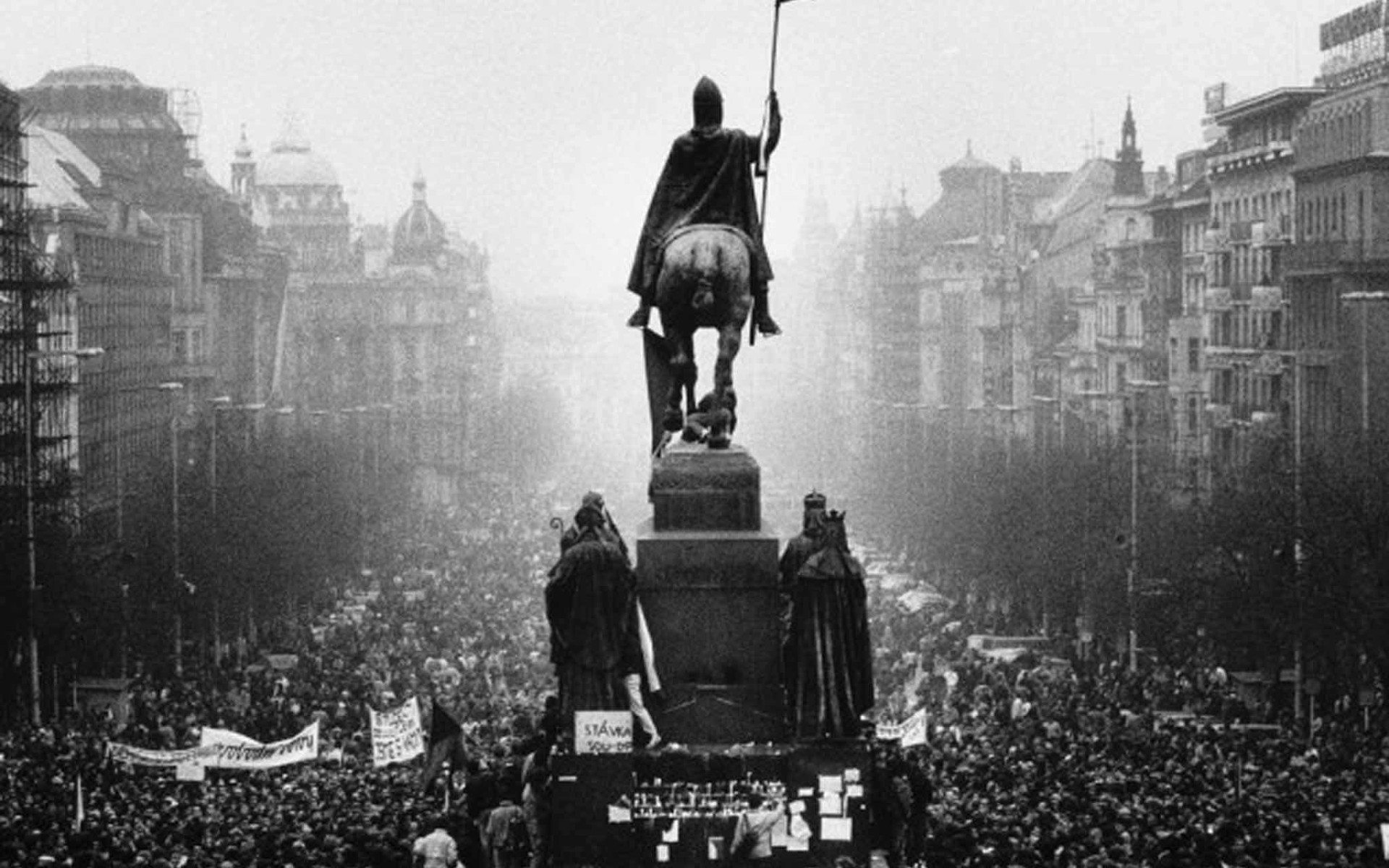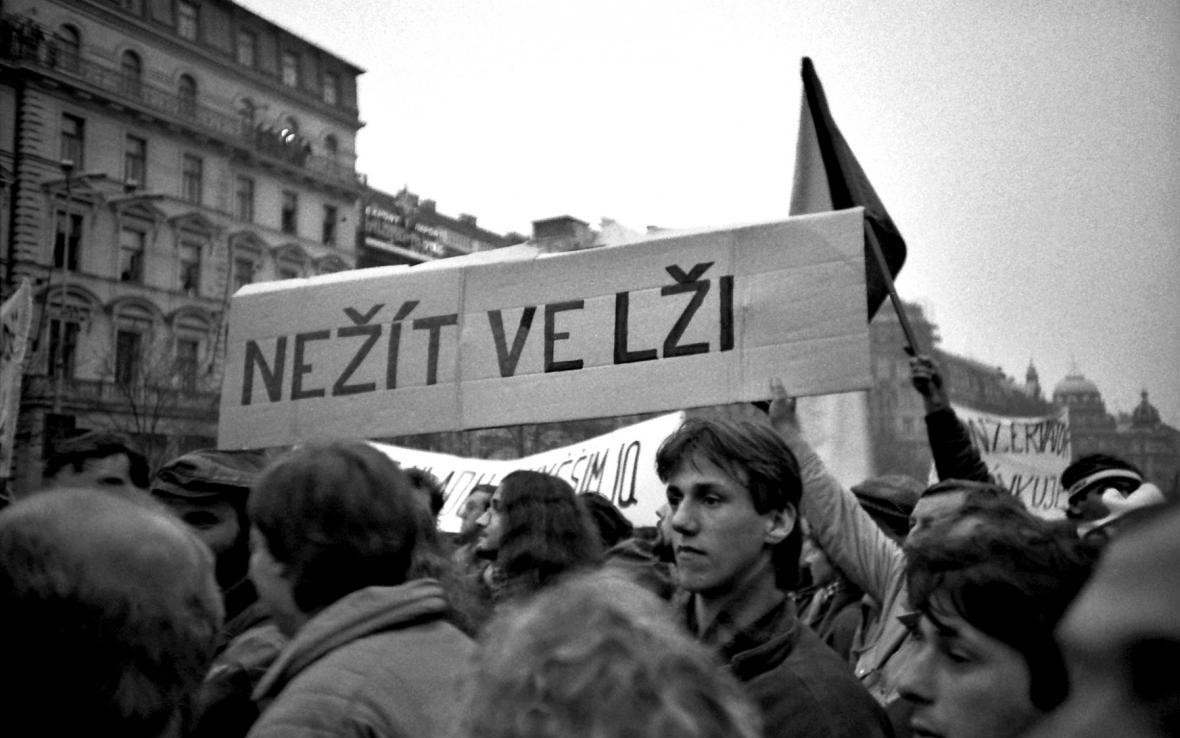 Velvet Revolution Street Museum Prague
About the project
Visit a unique place inspired by the Velvet Revolution
The Velvet Revolution Project is a project of enthusiasts who share a common belief that the legacy of the Velvet revolution has not lost its importance. We have all been influenced by the idea of life of freedom and truth. The Velvet Revolution originated on the streets of Prague and the main players were common people. Therefore, the project is situated on a street and is open for anyone who passes by.
Read more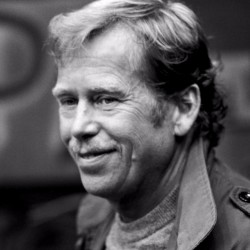 Václav Havel
President of Czechoslovakia
After the Velvet Revolution in November 1989, Havel became one of the co-founders of the anti-communist movement Civic Forum. On 29 December 1989 he was elected President of Czechoslovakia.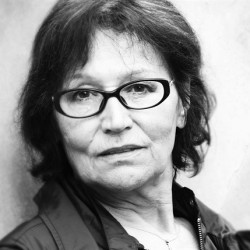 Marta Kubišová
Zpěvačka, členka OF
Singer. On November 21, 1989, she sang her "Prayer for Martha" and the Czechoslovak anthem from the balcony of the Melantrich building on Wenceslas Square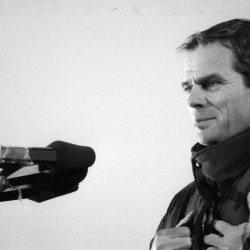 Milan Knažko
Herec
Slovak actor and politician. Distinctive character of November 1989, Co-founder of Public Against Violence (VPN) and the Movement for Democratic Slovakia (HZDS)
History
Velvet Revolution (1989)
The Velvet Revolution was a non-violent transition of power in what was then Czechoslovakia, occurring from November 17 to December 29, 1989. The result was the end of 41 years of one-party rule in Czechoslovakia, and the subsequent dismantling of the planned economy and conversion to a parliamentary republic.
Read more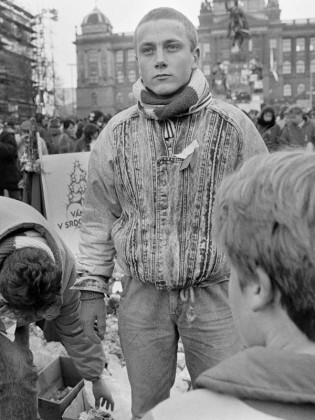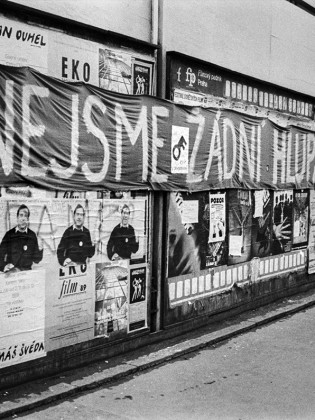 Contact
How to find the museum
The Street Museum can be found at Stribrna street. It is accesible 24/7, 365 days a year. Our gift shop is at the end of the Street Museum, on Naprstkova crossing.
Address:
Náprstkova 275/4, 110 00 Prague
Contact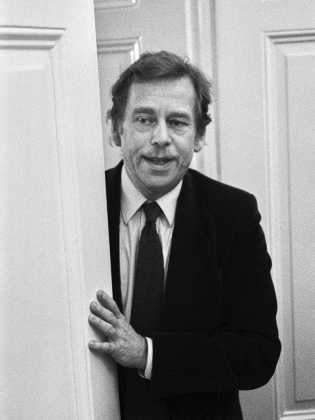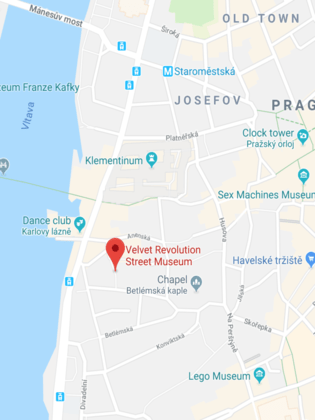 Instagram
#velvetrevolutionstreet